Complete PADI IDC Preparation Course
The perfect course to prepare you for all dive theory exams, PADI standards exams and how you can teach in the pool and classroom.
What is in the Complete PADI IDC Preparation Course?
FULLY UPDATED FOR 2023 
24 Videos that explain in simple terms

30 Quizzes to check your understanding

Dive Theory and Teaching skills

How to teach in confined water

How to teach in the classroom

5 Mock PADI IE Theory Exams

5 PADI Standards Exams. (using the 2023 instructor manual)
So much help - so much guidance
Over 700 test questions in all
Everything you need to be fully prepared for your PADI IDC. Dive theory, PADI Standards and teaching presentations.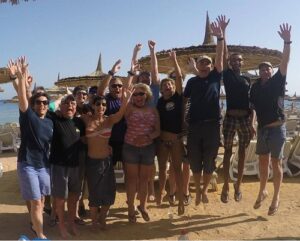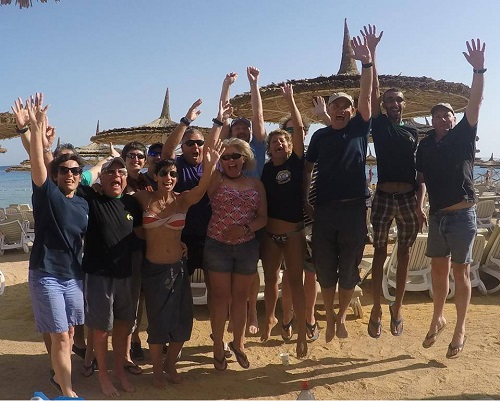 The Complete PADI IDC Preparation Course is US$ 99
What are other people saying?
Steve Prior takes you step by step through the whole process. 
Complete PADI IDC Preparation
Have you always wanted to learn EVERYTHING that need to know about passing a PADI Instructor Exam, but didn't know where to start?
Tired of the same old lengthy, boring and outdated lectures?
This is the only course you'll ever need!
Say goodbye to long, boring, repetitive courses with outdated content that spend too much time on old forgotten material.
The first part teaches you Dive Theory in all main areas. 
The theory is explained in full, so you don't need much prior knowledge.  
PADI Standards and Procedures
You'll get a lot of practice with real life PADI Standard exam questions. 
All based on the very latest materials.
The second part explores advanced concepts of how people learn, how you can put into practice and how simple techniques will help your future students learn fast.
Perfect for PADI Instructor Development Preparation! 
Also perfect for teaching in the real world!
Whether you're preparing for a PADI IDC, or you need a refresher course to fill gaps, this course will help you achieve your goals.
Complete Online PADI IDC Preparation Course
The Complete PADI IDC Preparation Course is US$ 99
The very best way to prepare for your PADI IDC
Take a look at this video. 
You'll see that it has:
24 Videos
30 Quizzes
5 Mock Theory Papers
5 Mock Standards Papers
3 Presentations.
The videos give you all the support that you need, and the quizzes and exams allow you to monitor your own progress. 
The Complete course is a "bundle" of two courses. - BEST VALUE FOR MONEY!
Here is a common conversation that I often have!
"How should I prepare for my PADI IDC?" 
"It's a great question! Not least because the more prepared that you are, the easier life is. 
However, it's much more important than just having an easier course.
PADI IDCs are FULL of wonderful teaching techniques that will help you in the future. 
The more you're prepared, the less stress you'll be under."
"Stress? gosh! what  stress?"
"Well, you can't learn two things at the same time! If you're revising Physics while I'm trying to teach you about giving a classroom teaching presentation, you'll bound to feel stress"
"So? what you're saying is that I should brush up on physics?"
"You should brush up on as much as you can. 
All theory subjects.
Get familiar with the latest PADI Instructor Manual, and find out as much as you can about the teaching presentations that you'll be making in the pool and classroom. 
"How can I revise. What's the best way?"
"Everyone is different. But I suggest that you get your hands on as many current quizzes and mock exam papers as you can. 
The ones that reflect what PADI are asking this year"
Why should I take Steve Prior's IDC Preparation Course?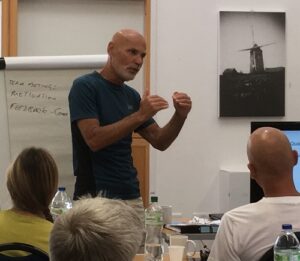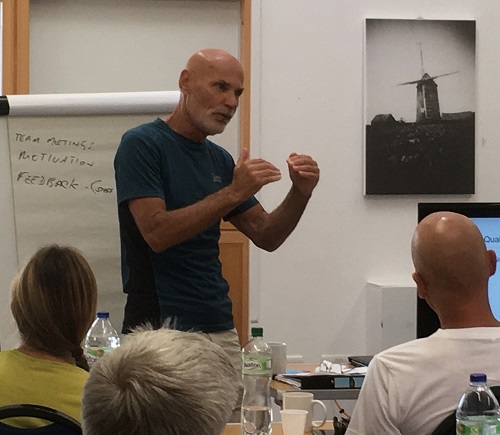 Steve has 25 years of experience in helping people pass PADI exams
He knows the importance of keeping current
He has personally written all 700+ questions that you'll use to monitor your progress
He shows you the same techniques he teaches on his Advanced Coaching Academy courses
Explains Dive Theory simply
Explains how to give Briefings, Debriefings, Demonstrations etc..  
He teaches in a friendly "non jargon" fashion
He has helped hundreds of people using his Distance Learning program
Lot's of "ah ha!" moments
He updates all of his courses every year to reflect PADI's changes
This is the only course that teaches Theory and How to teach in the pool and classroom
No Prior Knowledge necessary
Several Mock Exams written in the same format and content as the PADI IE exams
What people have been saying about my online training.
The Complete PADI IDC Preparation Course is US$ 109.00
PADI Dive theory FULLY covered on this online course
On most PADI IDCs, there is usually very little training about dive theory. 
The IDC is more about learning how to communicate to others. Finding out techniques to effective teach others.
Therefore it's expected that you've remembered everything from your PADI Divemaster exams, and that you've been doing some revision. 
This online course takes you through EVERY topic that you'll likely to find on your PADI Exams, but at the same time you'll find tips on how to teach these subjects to others. 
Complete PADI IDC Preparation for Pool teaching
During your PADI IDC, you'll be asked to "teach" some skills in the pool. You'll teach other IDC participants pretending to be students.
You'll have to BRIEF the skill, DEMONSTRATE the skill. Then correct any problems that your pretend students make. 
You'll have to organise the lesson and at the end give a DEBRIEF. 
Of course you'll have to do all of this in the real world afterwards. 
It's imperative that you're comfortable with these methods, and that you know the reasons why they're there.
Helping you along the way
In this full IDC Preparation Course, you'll see videos explaining the psychology behind this teaching, and you'll learn wonderful techniques that will make you very successful on the IDC and in the real world once you're an instructor.
How to make a classroom presentation
One of the most stressful parts of a PADI IDC is when you have to make a classroom presentation. 
In the Full IDC Preparation Course, you'll find out what needs to be included (and what doesn't need to be included)
You'll see that it's a lot easier than you think!
The Complete PADI IDC Preparation Course is US$ 109.00 (or equivalent in your own currency)
If you haven't yet decided on where to take your PADI IDC, I suggest that you take a look at my very good friend and collegue Chris Azab.
Chris is an amazing PADI Course Director and teaches IDCs in Europe and in Egypt. 
You can find more about her courses and schedule on her website: https://www.idcchris.com/en/welcome/
See All other Online Courses in Detail.
Last modified: 12th February 2023
The "Prior Knowledge Family" Facebook page is packed with people just like you. Why don't you join up to meet them? Some are very experienced and some just starting out on the road to being a PADI pro.
Everyone is friendly, all willing to give helpful advice.  Many of them  have done previous courses with me over the past 20 years.
Many of them are studying for their IDC.
They're all enthusiastic and passionate about helping others.
Please join us! You can give feedback on your PADI IDC Coaching Academy  Course,  pick up tips, get advice and ask questions. It's a very friendly group.