Be Prepared!
That's what my mum always told me. No matter what the situation was, she always said that it's better to be safe than sorry.
And you know what?
She was right.
There have been countless times when I've wished that I had listened to her and taken a bit more time to prepare for what was ahead.
Prepare for your PADI IDC
And over the past 20 years, I've met so many people that wished they had done more preparation for their PADI Instructor Development Course.
By the time their IDC started, it was too late. 
They suffered unnecessary stress, and struggled to take in all of the concepts of the course. 
Online PADI IDC Preparation Courses
The online courses are fun and provide an insight into what is ahead.
Being anxious or scared before starting your PADI IDC is natural.
After all, you are about to embark on a new and challenging adventure.
However, there is no need to be stressed.
A little preparation will give you the boost you need to be confident and ahead of the curve.
They will dispel any pre-conceived ideas that could prevent you from learning new things.
Don't worry, be excited and sign up for a preparation course today!
PADI IDC Theory Preparation Course
Actually it's more than just PADI Dive Theory. 
It covers all of the very latest PADI Standards as well.
Lots of videos to explain, and over 700 questions to make sure that you're fully up to speed.
FULL PADI IDC Preparation Course
Everything that the PADI IDC Theory Preparation course has
PLUS:
How to teach in confined water and in the classroom.
Everything that you need to be prepared for your upcoming PADI IDC.
You could simply check that you're up to speed by testing yourself with these realistic PADI Mock Exam papers.
Each exam is a replica of those that you'll find on your final PADI Instructor Exam.
You can buy each exam separately for US$15 each (or the equivalent in your currency)
Prior Knowledge for your PADI IDC
Many students believe that they should only focus on the PADI IDC material once the course has started.
However, you might be surprised to learn that your prior knowledge can have a significant impact on your ability to learn new information.
In fact, studies have shown that people who have some prior knowledge of a topic are more likely to remember new information than those who don't.
This is because prior knowledge provides a framework for understanding new information.
When you encounter new information, your brain automatically searches for connections to what you already know.
If it can't find any connections, the new information is less likely to stick.
That's why it's often said that the best way to learn something new is to build on what you already know.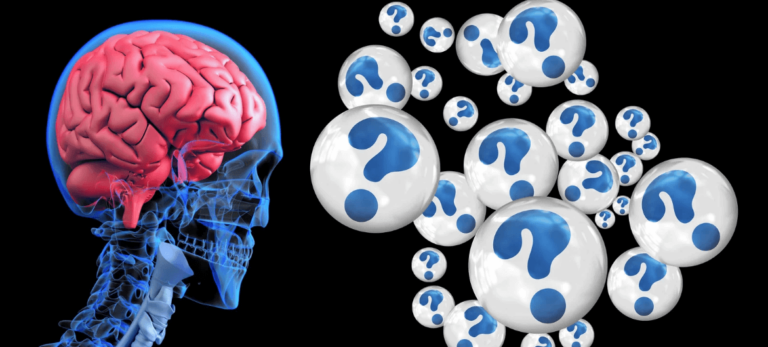 So if you want to improve your chances of remembering what you learn, make sure to brush up on your prior knowledge before you start your PADI IDC.
What should I prepare myself for before taking my PADI IDC?
Well, to answer that question, let's look at what's involved in a PADI Instructor Exam.
The exam has 4 compartments and is usually run over 2 days. 
Theory Exams 
Physics, Physiology, Equipment, Diving skills and Environment, RDP
Total 60 questions
Standards Exam 
50 questions
Teaching in Confined Water
You'll teach one skill in a swimming pool. Your presentation needs to cover: Briefing, Demonstration, Correcting Problems, Organising your class and De-briefing.
Teaching in Open Water
You'll teach two skills. 
Again being marked on your briefings, Correcting Problems, Organising your class and De-briefing.
You will also demonstrate Rescue Exercise 7.
Teaching in Classroom
You'll teach one subject.
Usually answering a Knowledge Review question to an imaginary class. 
An Examiner will mark you according to a score sheet.
So, how would Prior Knowledge help you?
1. PADI IDC Theory Preparation Course
I find it odd, that people do fail in dive theory and standards exams.
It's strange because this is the one area where you can fully prepare before you start your course.
In this fun online course there are loads of videos covering every subject that you're likely to find and quizzes to make sure that you're up to speed.
Get confident in knowing your PADI exam answers with mock exam papers.
OK, not exactly an online course, but an opportunity to test yourself.
Find out if you do have the prior knowledge for your theory and standards exams.
3. Complete PADI IDC Preparation Course
This does what it says on the tin! 
So if you really want to know everything that you'll learn on your PADI IDC, it's here:
Prior Knowledge - Be Prepared
So, make sure that you're ready for your PADI Instructor Training.
Being prepared for an upcoming course is a lot like packing for a trip. Just as you wouldn't want to show up at the airport without your passport, you don't want to start a class without the proper supplies and knowledge.
Before embarking on your academic journey, be sure to do your research and come prepared.
If you want to improve your chances of remembering what you learn, make sure to brush up on your prior knowledge before you start learning something new.
Also find out what materials you'll need and make sure you have them.
Read up on the subject so you have a basic understanding of what will be covered.
And most importantly, don't forget your sense of adventure! By approaching your studies with excitement and curiosity, you'll be sure to get the most out of your experience.
Tips on what you'll need for your PADI IDC
You'll need to buy the 2023 version of the PADI IDC Crew Pack. 
You can buy this from any PADI 5 star IDC Centre. 
It includes a lot of online preparation that you need to complete before the start of your course. 
PADI 's optional Dive Theory online program is available. 
If you complete the program it's possible that you can get credit towards the theory section of your PADI IDC. 
CAUTION!!  You'll still have to sit your theory and standards on your PADI Instructor Exam. 
So it's really important that you're fully up to speed in this area. 
You'll need to have a medical certificate signed by a physician within the last 12 months stating that you're fit to dive without any restrictions.
CPR and First Aid Training
You'll need to have completed an EFR primary and secondary course within the past 24 months.
Emergency First Aid Instructor
To be in teaching status as a PADI Instructor, you'll need to be an EFR Instructor. However, you can achieve this during your instructor training.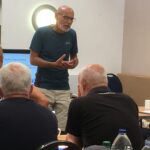 More Prior Knowledge tips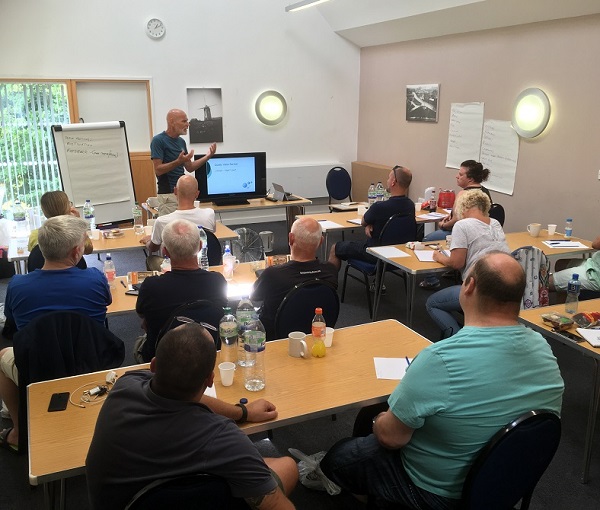 Steve became a PADI Course Director back in October 2000.
Over the years he developed many techniques that helped people pass PADI Dive Theory and PADI Standards exams.
YouTube
For example, his YouTube channel has over 5000 subscribers and over 450,000 views. And his Distance Learning program and online course helps people from all over the world become confident with PADI exams.
Coaching Academy
In addition to teaching PADI Dive Theory and Standards, Steve has developed a Coaching Academy for PADI professionals, which focuses on natural ways for people to learn and to teach.
Platinum Award
He has taught over 5500 PADI certifications and reached the prestigious "Platinum Status" for 12 consecutive years. You'll see on the videos, he is just as passionate now as he ever was.
Last modified: 12th february 2023