Distance Learning - Just you and me
ONE TO ONE PADI IDC Exam training!
Let's work together! Just you and me. via email.
We can find your strengths and your weaknesses.
Lets get you confident and prepared for any Theory exam or Standards exam that you're likely to find.
What do others say about the Distance Learning course?
My confidence was at an all time low. I hated exams! Steve encouraged me and helped me to learn simple tricks to answer questions.
What is Distance Learning, and how does it work?
As soon as you sign up, you'll receive your first set of mock exams.
This set will include a total of 110 questions.

This will be the first of FIVE complete sets of Mock Exams.

Each set will be 12 questions each of:
Physics,
Physiology,
Equipment, 
Diving and the environment
RDP
You'll also get 
1 PADI Standards exam
with 50 questions
Each exam will have the same format and same content as the ones that you'll find on your final  PADI Instructor exams. 
Once you receive the first of the exams, get yourself a hot drink, relax, get comfy and settle down to work in your own time.
Then once you've finished and happy, email me your answers.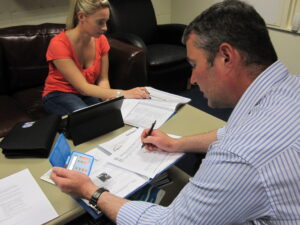 I'll check your answers, and let you know how you got on. 
If there are areas where you need help, I can give you tips and advice on how to improve.
I'll also send you the next exam for you to work on.
We'll work together until you've finished your last exam.
It total, you'll have seen, answered and studied 550 questions. All similar in content to those on current PADI exams.
A total of 550 Mock Exam Questions!
It total, you'll have seen, answered and studied 550 questions.
All similar in content to those on current PADI exams. 
You'll know the answer to all of them, and more importantly, you'll know WHY the answers are what they are. 
Your confidence will soar! and you'll be fully prepared for all of your upcoming exams. 
How do I sign up, and how much does it cost?
Simply Click HERE
The cost is US$ 120.00 or the equivalent in your own currency.
Lets work together via email.
Just you and me. 
You can ask any questions, and together we'll get you fully prepared for your PADI IDC and IE.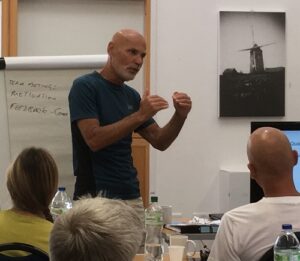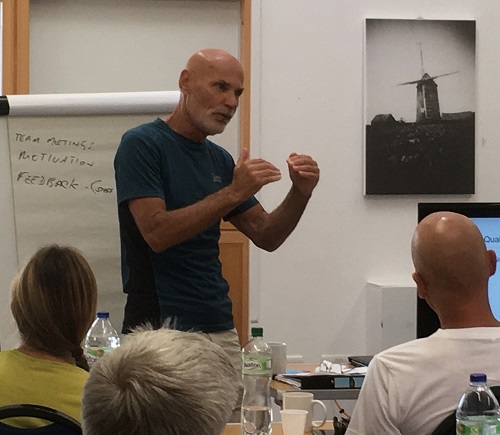 I have  over 30 years of experience in helping people pass PADI exams
Hundreds of IDC candidates have benefited from Distance Learning program since 2009
I know the importance of keeping current
All of these mock exams have been updated in 2023
The Standards exams are based on the current PADI instructor manual
I have personally written all 550 questions that we'll use to monitor your progress
This program is brilliant for all IDC candidates and those heading for Divemaster training.
You'll find Lot's of "ah ha!" moments
I updates all of my courses every year to reflect PADI's changes
What people have been saying about my online training.
It was great to work with Steve by email. He would give feedback for all my answers. I passed all my exams with flying colours.
See All other Online Courses in Detail.
Last modified: 23rd August 2023
The "Prior Knowledge Family" Facebook page is packed with people just like you. Why don't you join up to meet them. Some are very experienced and some just starting out on the road to being a PADI pro.
Everyone is friendly, all willing to give helpful advice.  Many of them  have done previous courses with me over the past 20 years.

Many of them are studying for their IDC.

They're all enthusiastic and passionate about helping others.
Please join us! You can give feedback on your PADI IDC Coaching Academy  Course,  pick up tips, get advice and ask questions. It's a very friendly group.