Become a PADI Instructor in 2023
If you love the outdoor life, and you like people, become a PADI Scuba Instructor. 
As long as you're over 18 years old and healthy! An exciting and rewarding life lies ahead.
Become a PADI Instructor in 2023
Become a PADI Instructor in 2023.
It takes 6 months minimum from being a certified diver to becoming a PADI Instructor.
It's a fun and exciting journey.
Along the way you'll learn a lot about enjoying the underwater world, you'll meet lots of people and learn a lot about yourself.
Every journey starts with the first step. 
Maybe you've already started your journey, you're already a diver with some dives already logged.
Or maybe you're a complete beginner. 
Either way, there are steps you can take right now to make sure that you'll be an amazing instructor in the near future. 
Your Journey will start with your very first Open Water Course. 
You'll get to see the PADI process of how people learn. 
As you work through your courses, you'll be aware of how your Instructor is interacting with you, and if that training is effective. 
Without even trying, your sub-conscious mind will be preparing you for your life ahead. 
As you gain experience you'll realise the importance of each step, and how you build your confidence. 
You'll learn a lot about the underwater world, the equipment that people use and you'll get proficient in helping others. 
The PADI Divemaster program is the very first step of the professional ladder. 
You need to be prepared, and eager to move your training on to this important stage.
Your PADI Instructor Development Course will probably be the most important course that you'll ever take. 
It will take you to the next step to become a PADI Instructor. 
You need to understand exactly what will be expected of you, and you need to know how to be ready.
Becoming a PADI Instructor
All of your past experience, and prior knowledge of diving will be collected together and then developed to be able to pass over to others. 
Being successful on this course and your final PADI Instructor Exam, means that you'll be able to teach people to dive! 
Being a PADI Instructor is not about "ticking boxes" and simply going through the motions. 
Your customers have come to you because they trust you to teach them to dive, and give them new experiences. 
Learn how other people learn
As you gain experience in teaching others, you'll find new ways to teach people according to their individual needs.
For some instructors, it's the most important and exciting part of the job! 
You learn a lot about other people, and you learn a lot about yourself.
As you improve, you can move higher up the ladder, to a position where you can teach other people to become instructors.
To be the BEST Instructor in the world, you need to be different! 
It's obvious really. If you simply copied what other instructors did, you would only be the same as them.
Being the BEST means that you need to be different.
You can be effective, popular and successful. 
Click the "Teach People NOT Courses" image to find articles that will help you to help others.
Prepare to become a PADI Instructor
Your PADI Courses are an investment in both time and money. 
It's important that you're prepared for them, with the confidence and energy needed to learn more and be sucessful. 
The more you know, the more you'll learn
The more "Prior Knowledge" that you take into your PADI IDC the better. 
If you're well prepared, and everything is fresh in your mind, you'll be able to apply new material easily and you'll understand things to a deeper level. 
For a list of Online Courses and Mock Exams that you can buy, click the "Prior Knowledge" image. 
You'll find something that will suit your learning style and will help with the very latest PADI program.
FREE PADI IDC Exam Questions 2023
Find some free, up to date, questions that you're likely to find on your PADI IDC. 
Test yourself to find out if you're ready or not! 
All PADI Dive Theory subjects
In each of the topics: 
You'll find videos, test questions and tips.
Where can you take your PADI IDC?
If you're looking to take your PADI IDC in Europe or in Egypt, I strongly suggest you see what Chris Azab has to offer.
She is a terrific Course Director, and together with her Master Instructor Wahid, teaches IDCs in Europe and Egypt.
If you're in the UK and would like to take your IDC in East Anglia, then you'll be well looked after by Trudi Innes. 
She's a natural teacher and a fantastic communicator 
Visit the Learning Centre for a link to all Articles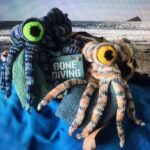 Get a chic Octopus Hat. 
Great for keeping warm after a dive, and a perfect conversation starter.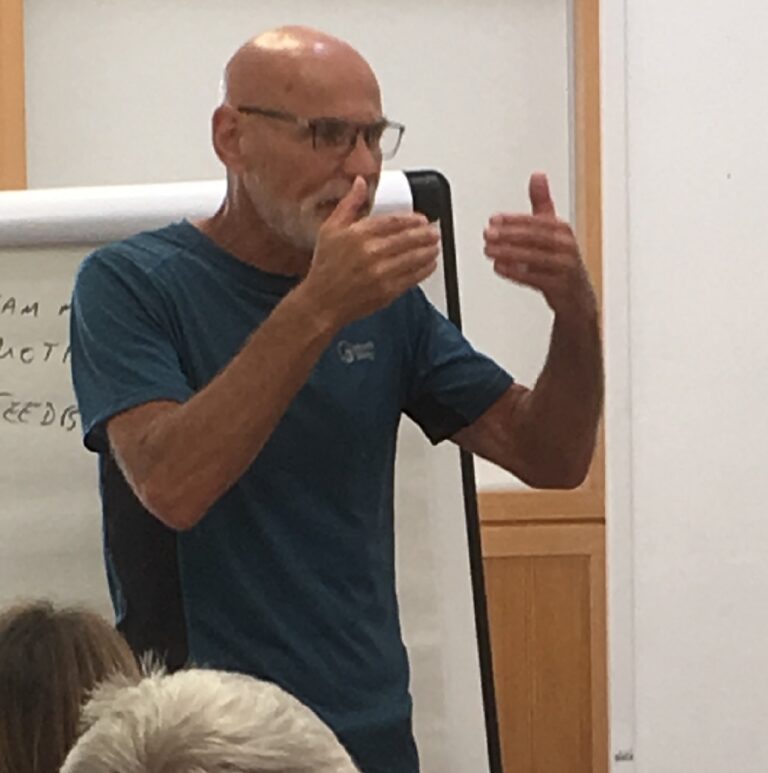 Steve Prior is a PADI Course Director (PADI 53442).
He  has been awarded Platinum Status for 12 consecutive years.
He founded his own PADI 5 star centre, and has managed large dive centres in Egypt and Indonesia.
He has issued over 5,700 PADI certifications. Mostly at professional level.
Everything changed in Steve's life back in July 1992.
That's when he became a PADI Instructor.
To say it changed his life is an understatement. Because his passion is to help other scuba divers reach the highest goals of their dreams.
Life Coaching
He became a PADI Course Director in October 2000. That led to the study of psychology that transformed his IDCs.
They became more like life coaching sessions. Consequently, hundreds of current PADI Instructors are enjoying the success of helping others to learn.
Coaching Academy
Steve's passion led him to developing a Coaching Academy for PADI professionals.
Here people learn how to coach their students by allowing them to learn.
That way, they can't do anything other than learn using their own preferred learning style.
Last modified: 10th January 2023