From PADI Divemaster to Instructor
It's a big decision to become a PADI Instructor.
After all, as a PADI Divemaster you're already responsible for looking after people.
But becoming an Instructor is a different kettle of fish altogether.
Not only will you be teaching people how to dive, but you'll also be responsible for their safety underwater.
It's a huge responsibility, and it's not something to be taken lightly.
Of course, it's also an amazing opportunity to travel the world, meet new people and explore the underwater world in a different way.
If you're up for the challenge, then there's no reason not to go for it. Just make sure you're prepared for the commitment involved. It's not a decision to be made lightly – but if you're sure, then go for it!
The path from Divemaster to Instructor is not an easy one. It requires practice, study and a deep understanding of the PADI standards.
But if you're up for the challenge, the rewards are well worth it. As an Instructor, you'll have the chance to share your passion for diving with others and help them explore the underwater world. You'll also have the opportunity to work at some of the most beautiful locations on earth.
Being a PADI Instructor is a big responsibility. You're responsible for the safety of your students and ensuring that they have a great time diving.
 As a PADI Divemaster, you already have the experience of looking after people underwater. This means that you're well-equipped to take on the role of PADI Instructor. 
However, it's still a big decision to make. The journey from PADI Divemaster to Instructor will involve a lot of training, and you'll need to be dedicated to your students. But if you're up for the challenge, becoming a PADI Instructor is an incredibly rewarding experience.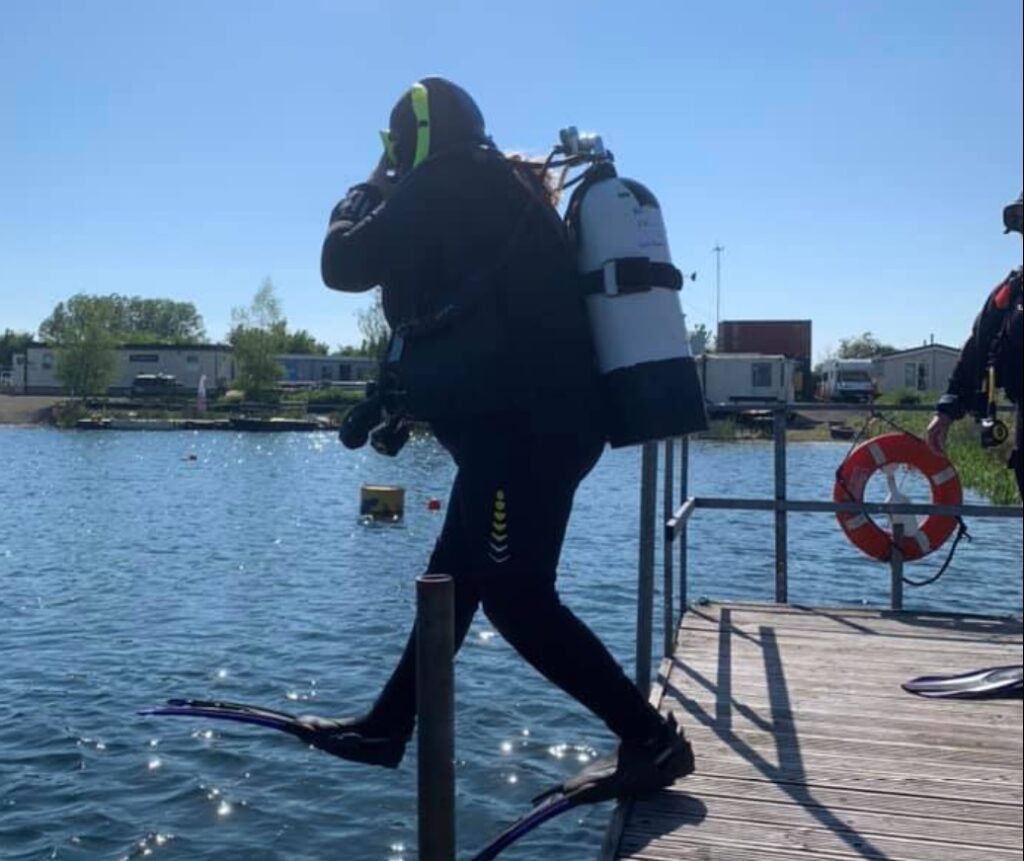 PADI Instructor Development Course
You'll need to attend a PADI Instructor Development Course (IDC).
This will teach you everything you need to know about being a PADI Instructor. 
It'll also teach you how to pass your PADI Instructor Exam
But before you take your PADI IDC, make sure that you're fully prepared. 
Your IDC will be much more enjoyable and you'll learn far more when you have confidence and belief in your ability.
1. Practice, practice, practice. As a Divemaster, you should already have a solid understanding of the skills and techniques required to safely dive.
However, as an Instructor, you will be expected to demonstrate these skills with precision and confidence
2. Learn dive theory thoroughly 
In order to teach effectively, you need to understand the material you're teaching inside out. This means being able to explain it in your own words, giving examples, and knowing all the ins and outs.
3. Make sure that your familiar with all PADI Standards. 
Make sure that your PADI Instructor Manual is bang up to date and you've collected all training updates. 
PADI Instructor Development Course
To help you prepare more for your PADI Instructor Development Course, I have a couple of articles that might help. 
Knowing exactly what to expect on the course will give you a chance to make sure that you're fully prepared and that there are no surprises! 
I have a couple of articles that might help you. 
In 2020, PADI changed the format of the Instructor Development Course. 
There is now more emphasis on digital learning, as the whole program was examined and brought up to date. 
This article explains all. 
THE PADI Instructor Development Course
Another Article let's you know what you'll be expected to do on your PADI IDC 
It's here: 
What will you do on your PADI IDC?
Together, these articles should answer virtually every single question that you might have regarding the course. 
The PADI Instructor Exam is not for the faint of heart if you're not fully prepared.
It is a two-day test that covers everything from dive theory to rescue skills.
But don't let the test scare you!
As long as you were prepared for your IDC, and paid attention during your course, you'll find the final Instructor Exam easy.
Actually you'll enjoy it – it's FUN!
Yes! FUN. 
It stands to reason.
Diving is FUN, so it makes sense that Learning to dive is FUN.
SO learning to become an Instructor MUST be FUN!! – 
The empathetic examiners are FUN too. They do their best to put you at ease, and a relaxed attitude is half the battle. 
After all, what's the worst that could happen?
You could end up as a certified scuba instructor, teaching people to explore the underwater world.
Sounds pretty good to me!
I've been a PADI Course Director for over 20 years. 
I've issued somewhere around 5600 PADI certifications. 
Most of them at Instructor level. 
So I've got some idea of what's needed. 
Here are a few tips: 
You'll find some FREE videos on the Buy me a Coffee site.
They'll help you to prepared for Theory Exams.
AND if you like them –  well maybe you'll buy me a coffee?
Practice, Practice, Practice. 
Loads of questions. All similar to the ones that you'll find on your final exam.
The Good thing about these is that you'll have a pretty exact idea of what you need to know and what you don't need to know.
– Low cost, perfect to prove to yourself that you're all up to speed! –
3. Online Theory and Standards
Here is one of my online courses. 
Of course it teaches Theory, but it also gives tips on how you can teach it others. 
Includes:
ALL of the above mock exams. 
PLUS a lot more. 
61 lessons   
Videos, followed by questions to check your knowledge. 
Everything that you'll need to pass your PADI IDC. 
Work at your own speed.
Over 700 questions in all!
plus of course, all of the answers!
So there you have it!
The PADI divemaster to instructor journey in a nutshell.
It might be a long road, but everyone I know wouldn't trade it for anything.
You'll  learn so much and have some incredible experiences.
I hope that this article has helped to give you a better understanding of what it takes to become an instructor. Thanks for reading! dive safe!
Last modified: 10th January 2023