NOW is the time to become a PADI Instructor!
It's a great time to sign up for a PADI IDC. 
Even if you're not quite ready to become a PADI Instructor.
You'll learn a lot about being a leader and how to help others learn. 
Now is the time to become a PADI Instructor
With Covid restrictions easing, and the world getting back to normal, now is the perfect time to become a PADI Instructor. 
Also the new 2020 version of the PADI Instructor Development Course is now in full swing.
This version of the IDC makes becoming an instructor more accessible than ever. 
Are you ready to become a PADI Instructor?
The new PADI IDC program makes it easier than ever for divers to become modern instructors.
It's a great way of boosting your popularity and helping others learn how they can dive too!
Diving is more than just an interesting hobby, it's also great exercise!
With all the opportunities to meet new people and share your love of diving there are plenty of reasons why this could be one career that leads active lifestyles.
If  you're already a PADI Divemaster you'll know that helping others is a great way to start your career in diving.
You constantly gain experience in leading and assisting dives.
In addition you also develop valuable skills like leadership, underwater navigation, and rescue skills.
As a certified dive professional, now is a great time to take the next step towards becoming a PADI Instructor.
There are plenty of opportunities to share your love for diving with others and make new friends.
It's a very rewarding career path for people who want to stay active and lead an adventurous lifestyle.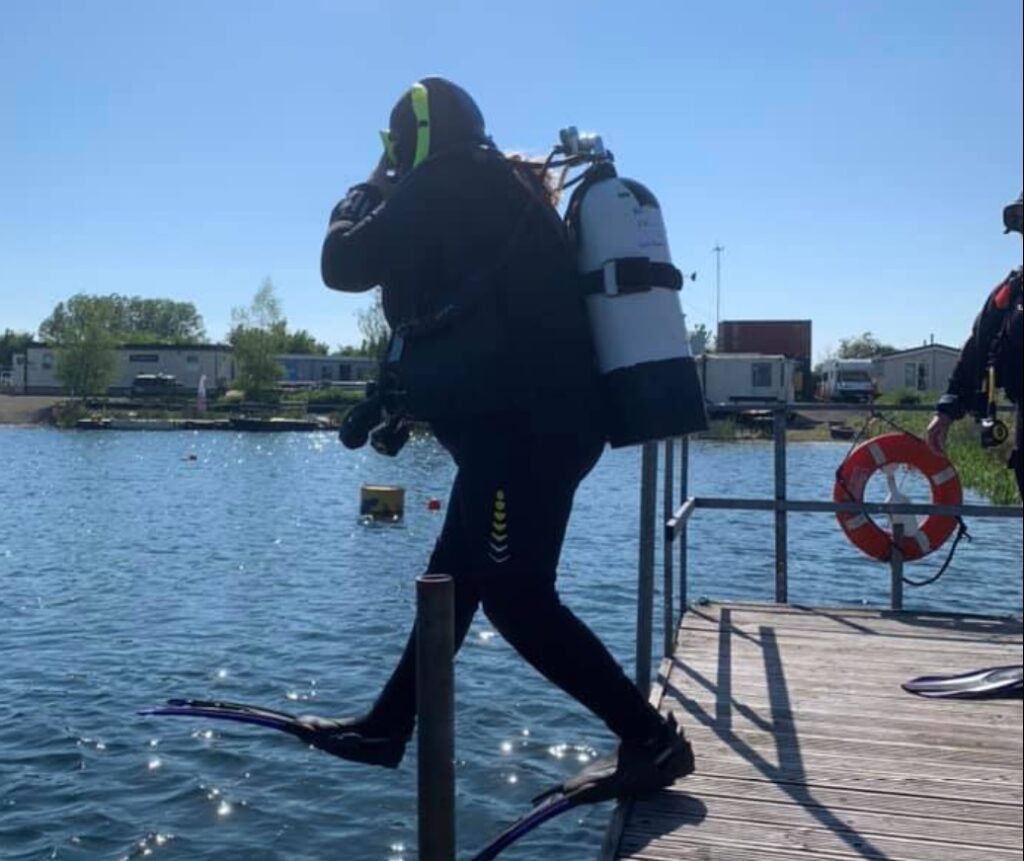 Teaching scuba diving is a great way to share your love of the aquatic world with others while doing something you enjoy.
Whether you are working as a professional or just mentoring a friend on their first dives, teaching scuba diving can be an immensely rewarding experience.
Becoming a PADI Open Water Scuba Instructor is a great way to take your love of scuba diving and share it with others. The time has never been better to make your way from Divemaster to Instructor.
The PADI system is recognized as the leading authority on dive training and safety, and it is this reputation that has made PADI instructors the most in-demand professionals in the industry.
PADI Open Water Scuba Instructors are the most sought-after dive professionals around the world because they have completed a program that sets the standard for training dive professionals.
Whether you're looking to start a career in diving or simply want to improve your skills, there's no better way to do it than by completing a PADI Instructor Development Course.
With a PADI Instructor certification, you'll be able to teach courses at any PADI center around the world, and you'll also have access to the latest resources and training materials.
If you're serious about diving, becoming a PADI Instructor is the best way to make sure you're always up-to-date on the latest techniques and safety procedures.
Once you've decided that Now is the time to become a PADI Instructor, you need to focus on what happens next.
First, find a PADI Five Star Career Development Centre.
These centres are the best in the business and will provide you with the training and support you need to succeed.
Next, enrol in an upcoming IDC.
Your PADI Course Director will make sure you receive the materials you need to begin your course.
The IDC is an intensive training program that will prepare you for your career as a scuba diving instructor.
If you want to start your studies right away, then IDC eLearning is the perfect place for you.
With a wide range of engaging course materials, this online platform is the ideal place to get started with your studies.
Whether you prefer to work alone or collaborate with other students, you can find the tools and resources that will help you thrive in your chosen curriculum.
PADI IDC Preparation Help
You will need to be fully up to speed with all Dive Theory before you start your PADI IDC. 
You'll have to sit both Theory and Standards exams on your PADI IDC and also on your PADI Instructor Exam.
I have a couple of Online Course that will be able to help you study. 
For Theory and Standards alone, there is the 
PADI IDC THEORY PREPARATION COURSE
and for a more comprehensive preparation guide there is the 
which includes all of the theory course, plus how to teach in confined water and in the classroom. 
It's the perfect IDC Preparation Course.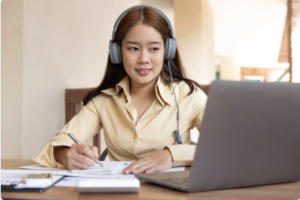 The PADI IDC (Instructor Development Course) is designed to prepare you to think like an instructor.
As a professional diver, you are always aware of the importance of safety when diving.
You know that both you and your students need to be well-prepared before any dive, and that everyone must follow the safety procedures to the letter. 
However, being a professional diver is not just about being safe.
It is also about being able to teach others how to dive safely, and how to supervise them when they are diving.
This is why your Course Director will introduce you to different hands-on workshops and group discussions during your training.
These activities will help you expand your awareness of what it takes to be a professional diver, and how to best teach and supervise your students.
With this knowledge, you will be able to confidently provide them with the guidance they need to dive safely and enjoy their underwater adventures.
What if you're not ready to become a PADI Instructor?
Even if teaching scuba diving full-time isn't your goal, you'll be better informed and more confident when you do work with divers, either in training or during any diving activities.
The IDC will give you a thorough understanding of the PADI system of diver education so that you can confidently teach divers of all levels.
You'll also learn how to manage a dive center or resort, and how to effectively market your business.
In addition, the IDC will develop your people skills, so that you can communicate effectively with both students and staff.
By the end of the course, you'll be able to confidently lead a team of dive instructors and provide top-quality instruction to your students.
If you're interested in helping people learn,  but don't want to become a professional instructor right now, then the Assistant Instructor (AI) course is an excellent option. 
As an AI, you'll gain valuable teaching experience and develop the same skills as a dive professional.
But without the ultimate responsibility. 
And even if eventually you decide that teaching isn't for you, being an AI will still give you many opportunities to get out there and dive.
From improving your own diving skills to leading fun dives for friends and family, being an AI opens up a whole world of underwater adventures. 
So if you think that becoming a PADI Dive Instructor might not be the right step for you at this time, the AI course is definitely worth considering!
As a PADI professional you are exposed to some of the most incredible dive experiences on the planet.
Through your work, you have the opportunity to share your love of diving with others, helping them to discover and explore this amazing underwater world for themselves.
This experience is incredibly rewarding in itself, but it also comes with a number of additional perks.
With every new course you teach, you gain valuable diving knowledge and insight that can help make you even better at what you do.
Additionally, as a PADI professional, you earn money and enjoy a flexible work schedule that allows you to set your own goals and work at your own pace.
In short, the PADI professional life is an exciting adventure that can bring incredible rewards both professionally and personally.
So if you're ready to take the plunge, there's no time like the present to start exploring this exciting path!
I've been a PADI Course Director for over 20 years. 
I've issued somewhere around 5600 PADI certifications. 
Most of them at Instructor level. 
So I've got some idea of what's needed to help you prepare to become a PADI Instructor.
Here are a few tips: 
You'll find some FREE videos on the Buy me a Coffee site.
They'll help you to prepared for Theory Exams.
AND if you like them –  well maybe you'll buy me a coffee?
Practice, Practice, Practice. 
Loads of questions. All similar to the ones that you'll find on your final exam.
The good thing about these is that you'll have a pretty exact idea of what you need to know and what you don't need to know.
Perfect to prove to yourself that you're fully up to speed. 
3. Online Dive Theory & Standards
Here is one of my online courses. 
Of course it teaches Dive Theory, but it also gives tips on how you can teach it to others. 
It Includes:
ALL of the above mock exams. 
PLUS a lot more. 
61 lessons   
Videos, followed by questions to check your knowledge. 
Everything that you'll need to pass your PADI IDC. 
Work at your own speed.
Over 700 questions in all!
plus of course, all of the answers!
So there you have it!
The PADI Divemaster to Instructor journey is a wonderful experience.
It might be a long road, but everyone I know wouldn't trade it for anything.
You'll  learn so much and have some incredible experiences.
I hope this article has helped to give you a better understanding of what it takes to become an instructor. Thanks for reading! Dive safe!
Last modified: 10th January 2023