How to become a PADI Divemaster
Do you love diving? Are you looking for a way to become more involved in the diving community?
If so, becoming a PADI Divemaster may be the perfect opportunity for you!
In this blog post, we will outline the steps that are required to become a PADI Divemaster.
We will also discuss the benefits of becoming a Divemaster and provide some tips on how to get started.
So, if you are interested in learning more about this exciting career opportunity, keep reading!
How to become a PADI Divemaster
To enrol on a Divemaster course, you must:
Be at least 18 years old
Be a PADI Rescue Diver or equivalent
Have a current CPR and First Aid certification
Have a medical clearance signed by a physician within the last 12 months
Have at least 40 logged dives
You'll also need a desire to help other people meet their dreams.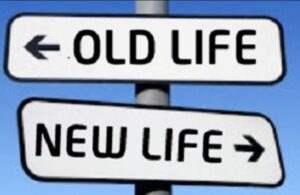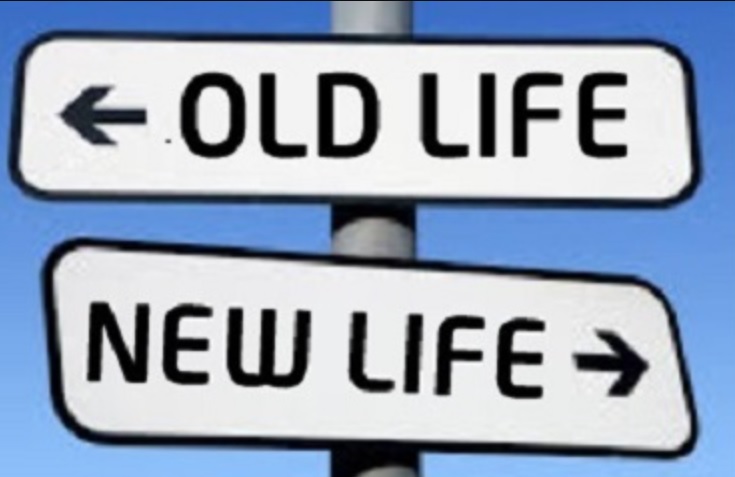 What is a PADI Divemaster?
As a PADI Divemaster you'll be the backbone of any successful scuba diving operation.
You'll be performing several specific roles.
These include helping new divers get comfortable with their equipment and environments as well showing them how to dive safely while providing guidance along the way.
You will also be responsible for conducting dive briefings, providing in-water assistance and supervising both certified divers and students.
You will develop excellent communication skills as you will often be working with people from all over the world, with different levels of experience.
You'll also need to be able to deal with customer queries and problems.
You will also help with the day-to-day running of the dive centre, including organising and supervising dives, maintaining equipment and dealing with paperwork.
Divemasters as a Certified Assistant
Divemasters are able to complete additional training courses, such as the Discover Scuba Diving Leader, or being an instructor in PADI Emergency O2 Provider Course and Digital Underwater Photographer.
These new skills will help you in your instructional assistant duties.
It also means that you can start teaching others while under direct supervision from more experienced instructors.
Divemasters can also conduct several 'Divemaster conducted programs' including the PADI Re-Activate program for divers who haven't dived for a while.
Modern Divemasters for a modern world
Being a Divemaster has a lot of responsibilities.
The person filling this role must be well-versed in modern social media trends. You'll be expected to help dive centers strive to maintain their online presence.
Modern and successful Divemasters, use their own social media accounts to show off the best of the experience and services of their Dive Centre.
The first step to being a professional
The Divemaster course is a necessary step for those who want to become instructors.
It's where you learn Professional level water skills and most of the knowledge that PADI Instructors are required to have!
The PADI Divemaster course is the foundation for all good-quality dive instructors.
It provides you with all that is needed to start your professional career in scuba diving, and it will be on this platform where future opportunities await!
During the course, you'll learn how to manage divers, manage dives and manage emergencies.
You'll build on the skills that you learned on your PADI Rescue diver course to get an introduction into the world of dive site management.
What's involved in the Course
During your PADI Divemaster program, you'll learn how to:
– Assess dive sites for safety and suitability
– Help plan, organize and direct diving activities
– Conduct ReActivate with certified divers
– Assist instructors with student divers in training activities
– Learn about dive leadership, safety, and risk management procedures used by successful dive professionals around the world.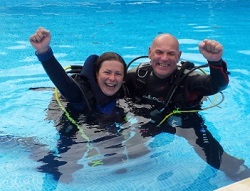 As a PADI Professional, you'll need to have a high level of dive theory knowledge.
So you'll re-visit all of the dive theory that you learned in previous courses.
Right from the pressure-volume relationship that you learned at the beginning of your Open Water Course, right through to the techniques that you learned on your Rescue Diver Course.
But this time the study will be a little more intense. It will be built around 5 main topics.
Physics
Physiology
Equipment
Diving Skills and the Environment
Recreational Dive Planner
The Recreational Dive Planner might be new to you.
It's possible that up until now, you have only used a computer to plan your dives.
However, every PADI professional needs to know how to use the PADI dive tables.
Towards the end of your training, you will have to take two exams each with a pass mark of 75 pct.
One exam is based on dive theory, the other based on PADI standards regarding the Divemaster Conducted Programs.
You'll need your PADI Instructor Manual to answer those questions.
You'll be taught how to demonstrate 24 skills in a manner that new divers will be able to see, learn and then perform.
You'll be asked to complete timed 400 yard / metre swim
Tread water for 15 minutes
A timed 800 metre snorkel swim
A timed 100 metre Diver Tow
You'll also be asked to exchange your equipment with another diver underwater
How Long does a Divemaster Course take?
This is a common question, but it's often difficult to answer in an article.
Like all PADI programs, the course is performance-based, rather than time-based.
This means that if someone already has the skills and knowledge to be a professional Divemaster, then the course shouldn't take long at all!
You'll also find that the more experience you have as a diver, the easier it is to learn and retain information.
However, if you only have the minimum of 40 dives, and do not have much experience with people skills, then it will take longer to reach the performance level needed for certification.
It's important that both you and your instructor understand where you are now, and what you need to do to reach your goal.
You need a plan that is suited to you.
Simply turning up to routine lessons is unlikely to satisfy your needs or your ambitions.
However, most people complete their PADI Divemaster program in around four weeks.
The minimum time that PADI requires is two weeks, but this doesn't give you much time to really absorb everything that you have learned!
If you want to complete an internship or become a working Divemaster, then most likely your training will be done over a longer period.
Is it easy to find work as a PADI Divemaster?
The PADI Divemaster program is your ticket to working in the dive industry.
Once you're certified, the world is your oyster!
Of course, like with any job, there are no guarantees.
We know that having a positive attitude is critical for success, both in our personal and professional lives.
It is most certainly the same when looking for work as a PADI Divemaster, having a positive outlook and an open mind can make all the difference.
By talking to people, putting yourself out there, and staying focused on your goals, you create opportunities for yourself that otherwise might not exist.
And while it may be tempting to sit back and wait for work to come your way, taking action instead will ultimately yield better results.
So if you want to succeed in the dive industry, be persistent and put your whole heart into whatever you do – and soon enough you'll start seeing great results!
If you're willing to be flexible, have the right mindset, and happy to travel to where the work is, then you should have no problem finding employment as a PADI Divemaster.
How much can a PADI Divemaster earn?
It's tough to answer this question, as it can vary so much from one place to the next.
In general, you can expect to earn a minimum wage, plus tips.
However, some dive centres pay commission only, while others salary only.
Some dive centers will also offer a commission for each student that you bring in, or offer bonuses for working extra hours.
So you can see that different locations, and different dive centres have different pay structures.
You need to find the structure that suits you.
Of course, your earnings will also depend on your level of experience and how well you market yourself.
If you're just starting out, then it's likely that you'll need to work a little harder (and smarter) to stand out from the crowd.
But if you're willing to put in the effort, then the rewards can be great.
Do you have what it takes to become a PADI Divemaster?
If so, I hope this article has inspired you to take the next step in your diving career.
So there you have it – everything you need to know about becoming a PADI Divemaster!
If you're interested in pursuing a career in diving, then this is the perfect place to start.
With the right attitude and a bit of hard work, you can soon find yourself working in some of the most beautiful places on earth!
Last modified: 10th January 2023