For both you and your students
Making mistakes is a natural part of life.
As humans, we learn from our mistakes and grow as individuals.
This is also true for PADI instructors.
As instructors, we know that practice makes permanent.
We know that one of our main goals is to get students to permanently correct their problems by regular practice.  Mistakes are inevitable when  learning something new.
The key is to learn from those mistakes and use that knowledge to improve your skills as a diver and an instructor.
PADI Instructors are human and make mistakes too
We can also learn from our own performances.
Whether good or bad, we can always improve the way we teach in much the same way as we ask our students to improve. By Practicing. 
PADI instructors are often seen as experts in the diving community, and rightfully so.
They have spent countless hours training to be able to safely take groups of people underwater and help them reach their dreams.
But what many people don't realise is that PADI instructors are human too, and they make mistakes just like everyone else.
Despite this, as professionals, they continue to show up day after day with a smile on their face, helping others to see the beauty and fulfilment that comes with diving.
Because at the end of the day, that's what it's all about – helping others to experience the satisfaction and glory that comes with conquering their fears and achieving their goals.
And that's something we can all admire.
But PADI Instructors can always improve. They can always be better. 
Being aware of your teaching behaviour
Making mistakes is part of being human. And part of being a PADI Instructor.
What counts is how we deal with our errors.
Do we learn from them?
Do we take responsibility for them?
Do we try to cover them up or make excuses?
Or do we use them as guidelines for improvement?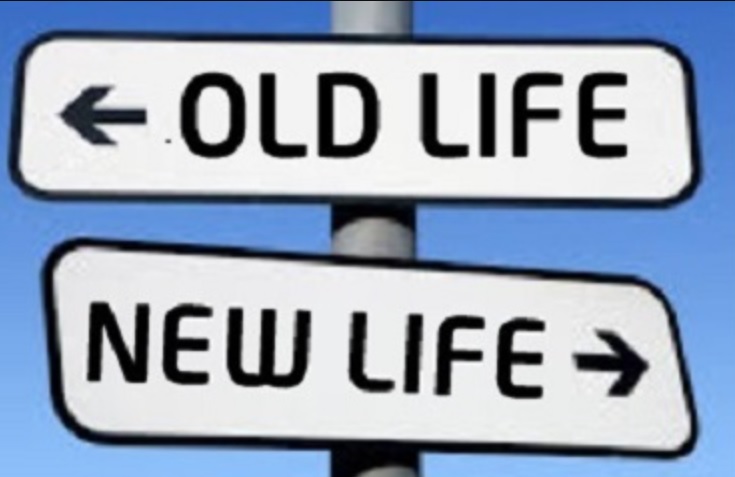 These are the things that count. And these are the things that we can control.
The first step is to admit that we made a mistake.
This can be hard, but it's important.
It's not always a mistake
Sometimes it's not exactly a mistake! 
It could simply be something that could have been handled better.
Or a badly worded comment that created an unwanted thought process with your learners. 
Most times it's only us that knows that there has been a mistake. 
Often your students aren't even aware.
However, it's important for you to realise that it's possible that your students progress might have been hampered by your behaviour. 
Once you've identified that you could have done things better, you can start to work on improving yourself.
As an Instructor, you are always a student first.
The most important thing is to never stop learning.
As an instructor, you are always a student first.
By continuing to learn and grow, you'll be able to provide your students with the best possible instruction and help them reach their diving goals.
There are a few things that you can do to make sure that you're always learning and growing as an instructor.
First, always be willing to take feedback from your students – both positive and negative.
It can be easy to get defensive when someone points out something that you could improve on, but try to take it as an opportunity to learn and grow.
Second, take the time to reflect on both your successes and your failures. What went well? What could you have done better?
By taking the time to learn from your mistakes and your successes, you'll be able to provide your students with the best possible instruction.
Practice makes permanent.
It works as well for you as well as it does for your students. 
We're all just the same – 
Humans on the road to improvement. 
First of all recognising what needs to change and then implementing a plan.
Making any permanent change is hard.
It requires breaking old habits and developing new ones. This can be especially difficult if the change is something that you've been doing for a long time,
I've met instructors that find new and exciting ways for their students to learn.
New and exciting ways to put their students at the very heart of their own learning.
The instructors are blown away by new techniques. They're looking forward to trying these new ideas out.
It's not easy putting these new methods into practice. 
Years of teaching the same way, using the same techniques time after time leave an imprint on our behaviour. 
It takes determination, in the same way that stopping smoking or overeating needs a complete change of mindset to overcome. 
But the good news is that change is possible with enough practice. 
Just like learning to ride a bike or play the piano, making changes takes time and effort.
So, analyse every training session, every time that you interact with students, and work out what could have gone better.
list the bad things, the things that could have been better and even the good things.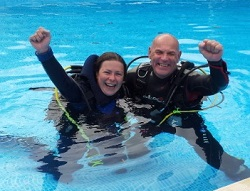 Then you have something to work on
If you're willing to put in the work, you can make lasting changes for the better. 
Monitor your progress. Make changes along the way. 
As long as you are determined, you can be more attentive to your students, a better listener, be more empathetic a better leader and a better mentor. 
So don't give up – keep practicing and eventually those permanent changes will become second nature. 
This has always been my philosophy
I've been a PADI professional for over 30 years.
Right from the very start, I was determined to be the best instructor that I could possibly be,  always striving to help my students improve their diving skills.
However, I also realised that the same techniques I used to help them could also be applied to myself.
After all, we are always learning and there is always room for improvement.
Just as I helped my students identify their goals and work towards them, I realised that practice makes permanent worked for me too! 
I set goals for myself and strived to continuously improve my own skills and teaching methods.
Additionally, I often asked for feedback from my students and colleagues in order to get a better sense of how I can improve.
By using the same techniques that I taught my students, I was able to continually improve my own skills as an instructor.
We all want to be better at our job.
Students are entitled to receiving the very best service that you can give.
The best PADI Instructors are always looking for ways to improve.
I've been a PADI Course Director for over 20 years. 
I've issued somewhere around 5600 PADI certifications. 
Most of them at Instructor level. 
So I've got some idea of what's needed. 
Here are a few tips: 
Online Course PADI IDC Preparation
Teaching in confined water
Here is one of my online courses. 
It teaches how to teach in confined water.
Includes:
Briefings.
Debriefings.
How to structure a lesson. 
How to "ALLOW" people to learn
How to give Positive Coaching
Psychology of how people learn. 
Also
How to teach a classroom presentation. 
Last modified: 6th June 2022