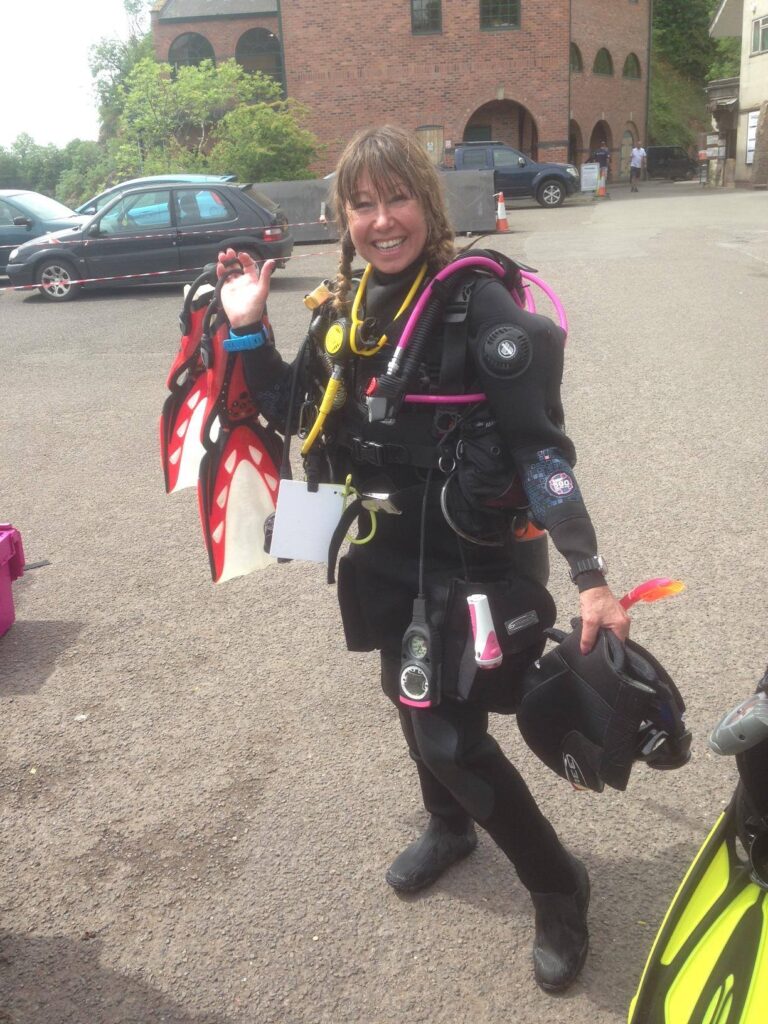 Trudi's Students love her!
They love the way that all of their courses are full of laughter, fun and enjoyment.
Trudi just never stops smiling.
To say that Trudi is a "People Person" is probably the biggest understatement that you could make.
Helping people to progress is her passion. 
And she's VERY good at doing it. 
Once a student has been taught by her, their lives change for the better. 
She certainly is an instructor that "Teaches PEOPLE, and not Teaches courses" 
You can find out more about Trudi from her website: Trudi Innes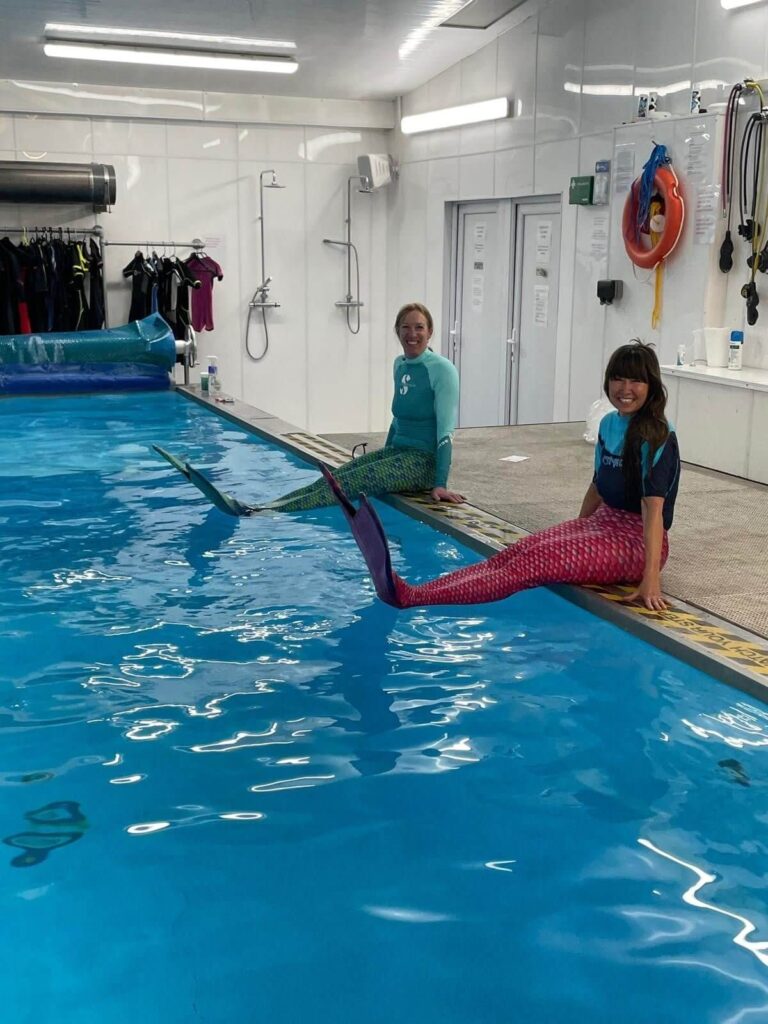 Trudi is more than a PADI Course Director. 
In fact Trudi is the UK's very first Mermaid Instructor Trainer. 
Trudi's life has always been about helping people cope with challenges and making sure that they're comfortable. 
She has past experience of being a qualified Dental Nurse. 
Her teaching experience includes teaching Cabin Crew staff on airlines. 
Trudi also holds the RYA ICC (International Certificate for Operations of Pleasure Craft), RYA Powerboat level 2, CEVNI and Marine radio qualifications.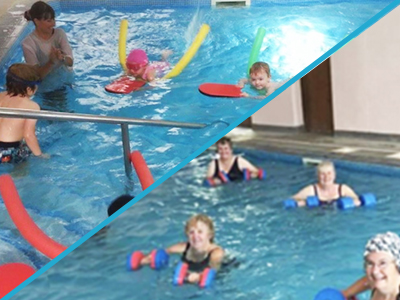 The list of ways that she helps others just keeps on going!
Fellow of the Institute of Swimming.
ASA Swimming Teacher/ Coach and Lane Coach /ASA Adult & Child Water Activities Teacher, IOS insured & Member of STA.
Water Fitness Instructor.
RLSS National Rescue Award for Swimming Teachers and Coaches.
Pure Stretch Instructor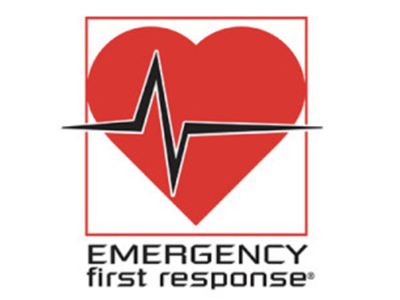 The list of ways that she helps others still keeps on going
She teaches the following courses from beginner to Instructor level.
Bespoke courses available. Contact Trudi for further information or to book a course, which will suit your needs.
Primary & Secondary Care, CPR/AED, Care For Children, First Aid at Work (GB) & Emergency First Aid at Work.
EFR Mental Health First Aid Awareness Instructor.
EFR Airborne Pathogen Awareness Instructor.
Padi Emergency Oxygen Provider Instructor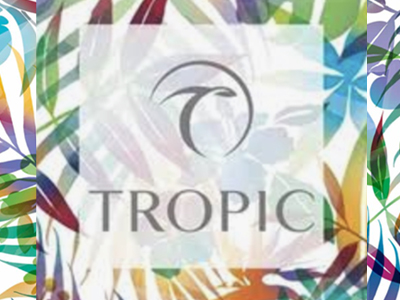 Tropic Skincare Ambassador
A carbon Neutral Company Freshly made Cruelty Free, Natura, Vegan, Multi award winning range of skincare, made in the UK
Last modified: 10th January 2023