What will you do on your IDC?
The new PADI IDC
The benefits of doing your PADI IDC Internship
PADI IDC Preparation Guide
From Beginner onwards....
From Divemaster onwards...
So, where would Prior Knowledge help you?
1. PADI IDC Theory Preparation Course
I find it odd, that people do fail in dive theory and standards exams.
It's strange because this is the one area where you can fully prepare before you start your course.
In this fun Online course there are loads of videos covering every subject that you're likely to find and quizzes to make sure that you're up to speed.
Get confident in knowing your PADI exam answers with mock exam papers
OK, not exactly an online course, but an opportunity to test yourself.
Find out if you do have the prior knowledge for your theory and standards exams
Let me be your Personal Coach!
We'll go through the exams together working on your strengths and weaknesses
Tips on what you'll need for your PADI IDC
More Prior Knowledge tips
Last modified: 10th January 2023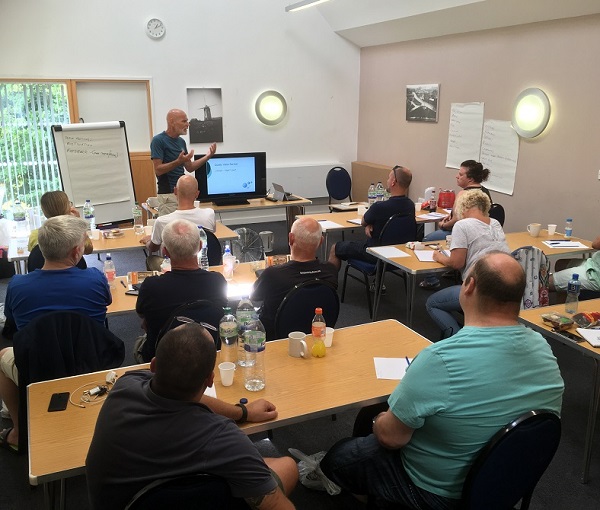 Steve became a PADI Course Director back in October 2000.
Over the years he developed many techniques that helped people pass PADI Dive Theory and PADI Standards exams.
YouTube
For example, his YouTube channel has over 5000 subscribers and over 450,000 views. And his Distance Learning program and online course helps people from all over the world become confident with PADI exams.
Coaching Academy
In addition to teaching PADI Dive Theory and Standards, Steve has developed a Coaching Academy for PADI professionals, which focuses on natural ways for people to learn and to teach.
Platinum Award
He has taught over 5500 PADI certifications and reached the prestigious "Platinum Status" for 12 consecutive years. You'll see on the videos, he is just as passionate now as he ever was.